For anyone interested in owning a luxurious home on Singapore's only resort island, now's your chance.
Show flat previews for units at Cape Royale have already begun on June 28, and bookings have started on July 6. So, if there is a good time to get an idea of what life at this seafront condominium is going to be like, it's now!
Table of contents
General facts about Cape Royale
| | |
| --- | --- |
| Development Name | Cape Royale |
| Location | D04, Southern Islands |
| Tenure | 99 years |
| Number of units | 302 |
| Developer(s) | Ho Bee Land, IOI Properties |
| TOP Year | 2013 |
It goes without saying, but the main appeal of Cape Royale lies in its premium location.
Sited at the southern reaches of Sentosa, dwellers at this seafront strata development will get to enjoy breath-taking, unblocked sights of the sky, sea, and surroundings 24/7.
Depending on block position, what could make up the gorgeous panorama from a unit are views of the Southern Islands, South China Sea, as well as the nearby Sentosa Cove Marina.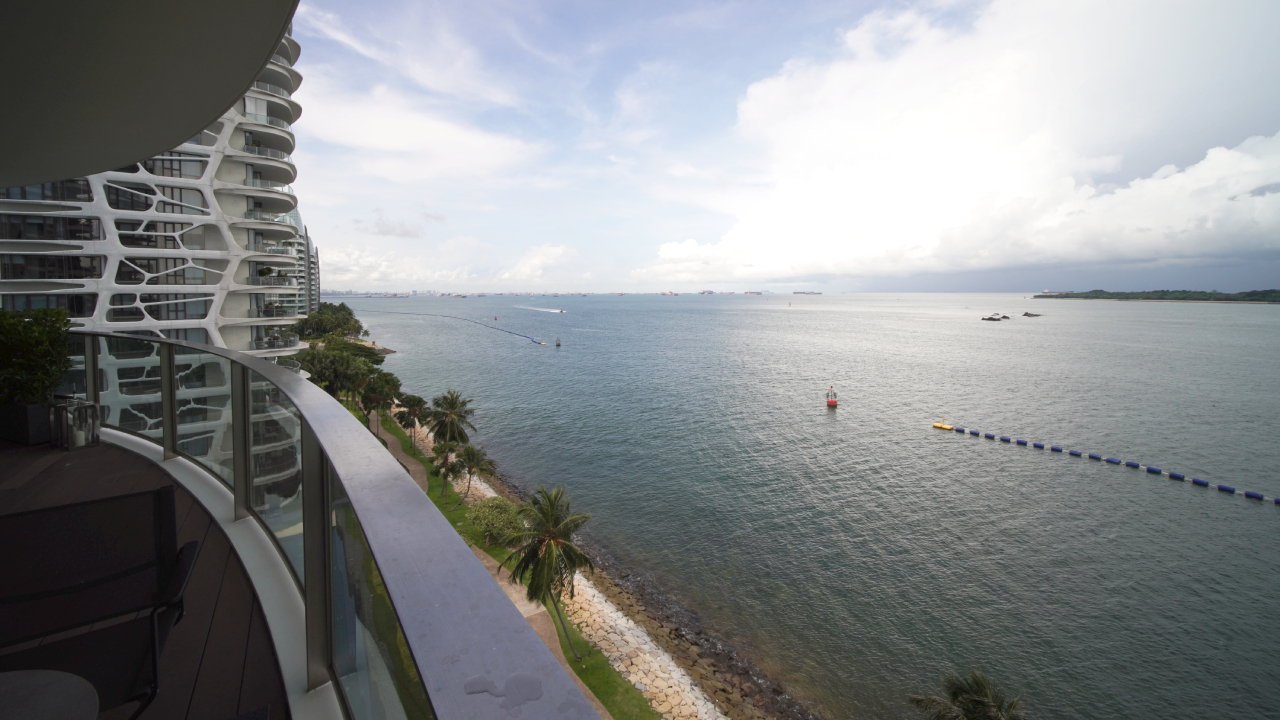 In total, Cape Royale comprises of 302 units, which includes a mix of 3-bedroom, 4-bedroom, and penthouse apartments (more details below). Currently, the majority of these homes are rented out and will be sold with tenancy in the upcoming launch by joint developers IOI Properties and Ho Bee Land.
Based on data that's accurate at the time of writing, the price per square foot (psf) for a 3-bedder at Cape Royale is expected to start from $1,910, whereas for 4-bedders, it's $2,019.
Additionally, what's notable about Cape Royale is that it's the latest development to be launched at Sentosa Cove – and is also likely to be the final one for the foreseeable future.
Says Nicholas Mak, Head of Research at ERA: "The Government hasn't sold any land on Sentosa for the past 11 years, so Cape Royale is the last condo to be launched by a joint venture of experienced developers on the island."
Facilities at Cape Royale and nearby amenities
In line with its seafront location, the facilities at Cape Royale are fittingly costal-inspired.
For starters, bordering the development are an Ocean Pool as well as a Serenity Pool with infinity edges, which are essentially front-row seats to an unimpeded view of the South China Sea that adjoins the development.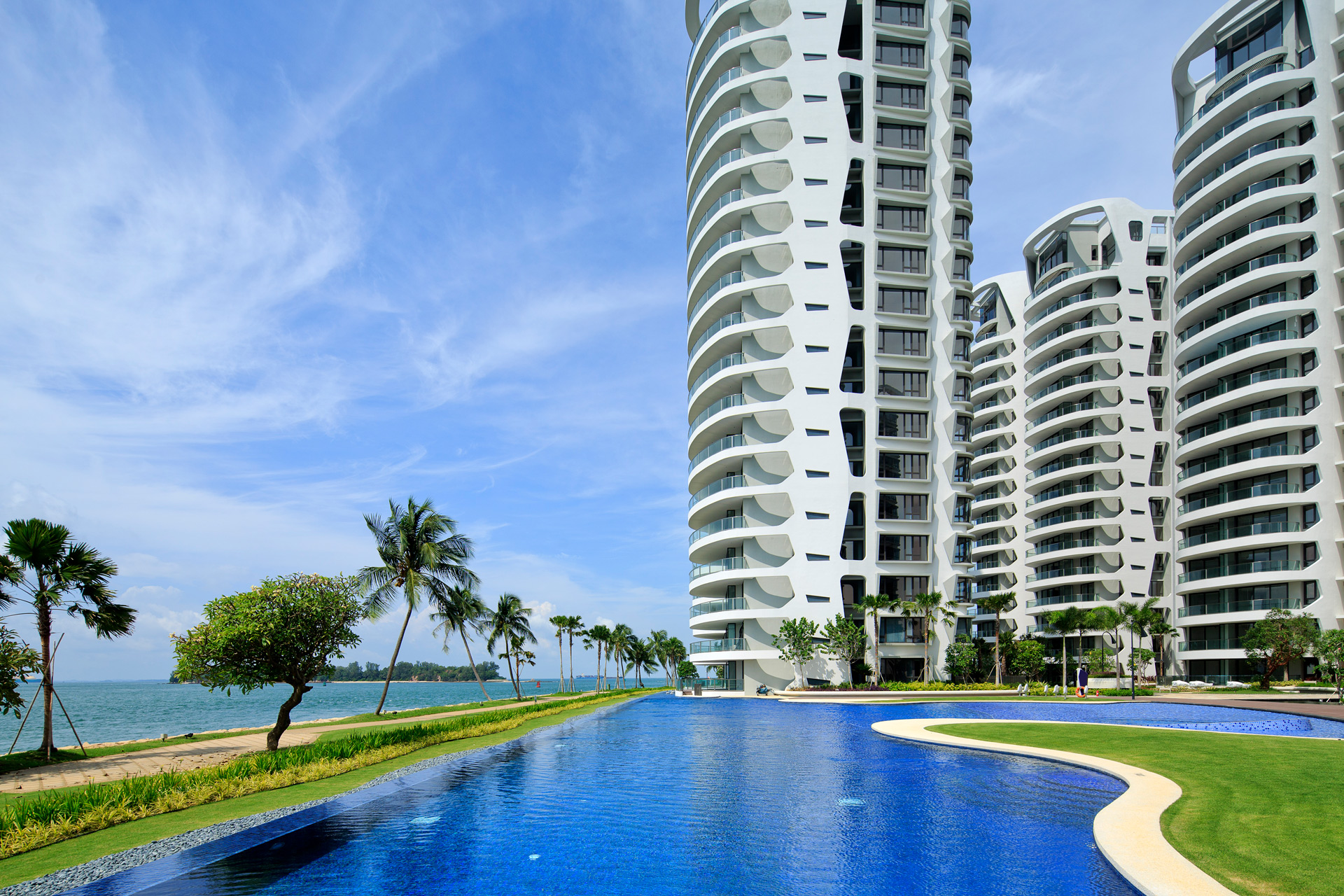 Other smaller-scale, water-related highlights at Cape Royale also include a Children's Wading Pool as well as several ECO Ponds that are positioned alongside lush greenery to bring nature to every corner of the development.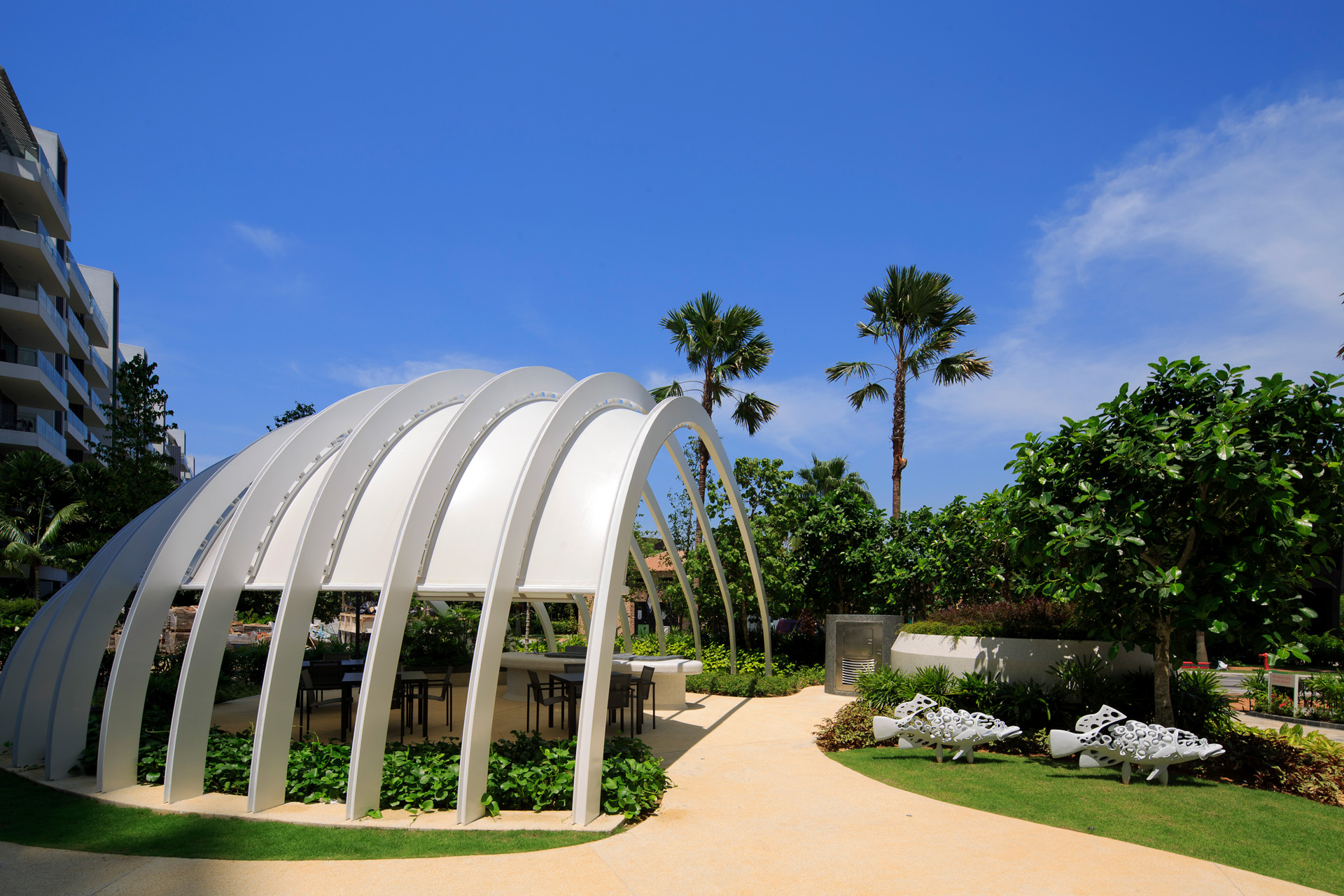 Cape Royale residents will also have plenty of opportunities to wow family and friends who are coming over to visit by setting up gatherings at either the Grill Pavilion – which houses a trio of tables and a barbeque pit underneath the protective shade of an overhead canopy – OR the Function Room located at the condo's eastern front.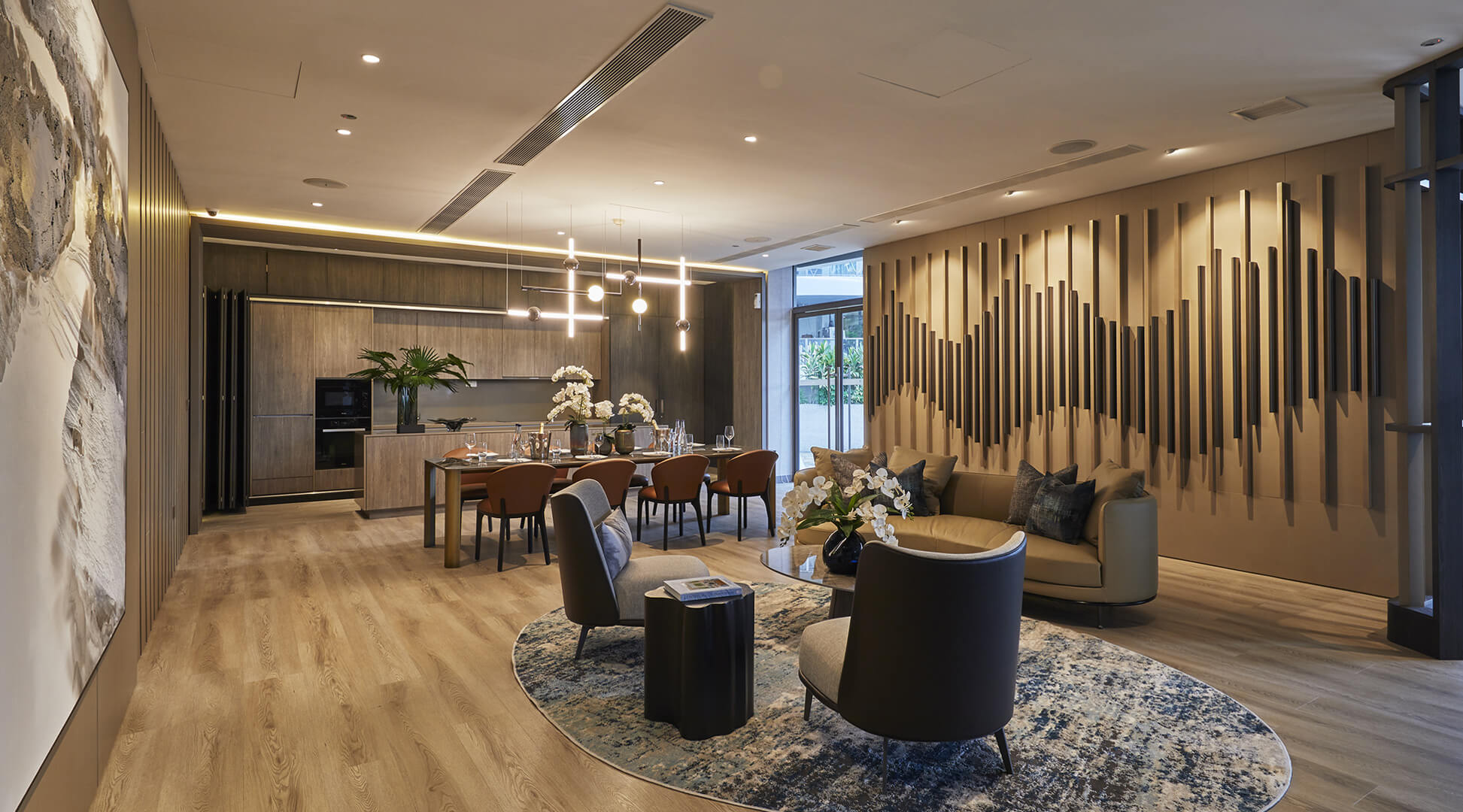 In particular, the Function Room will serve as an air-conditioned escape from the outdoors (especially on warm days) with its swanky, but casual settings that strike the right balance between luxury and comfort for social events, like family dinners or birthday parties.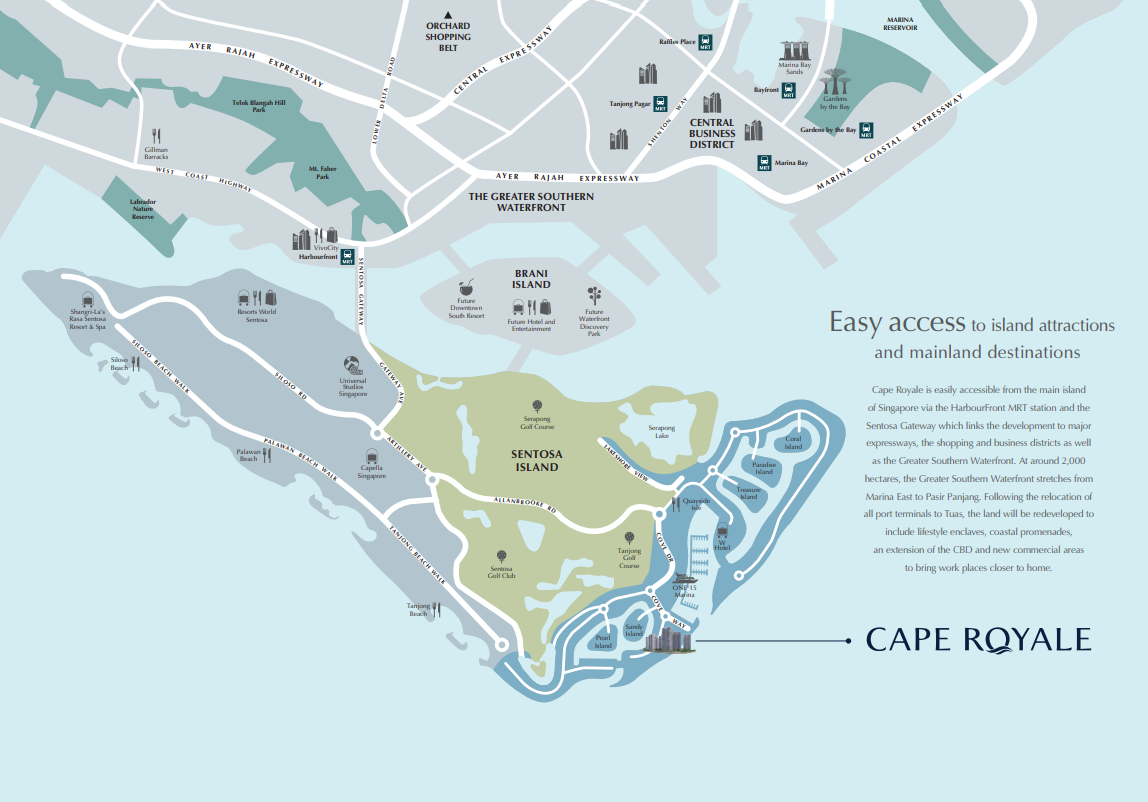 Currently, there are several ways to travel to and from Cape Royale: through the Sentosa Gateway by bus/car OR train/monorail via HarbourFront MRT station.
These modes of transport give Cape Royale residents access to popular shopping malls on the mainland, such as VivoCity and HarbourFront Centre with food, shopping, and entertainment options.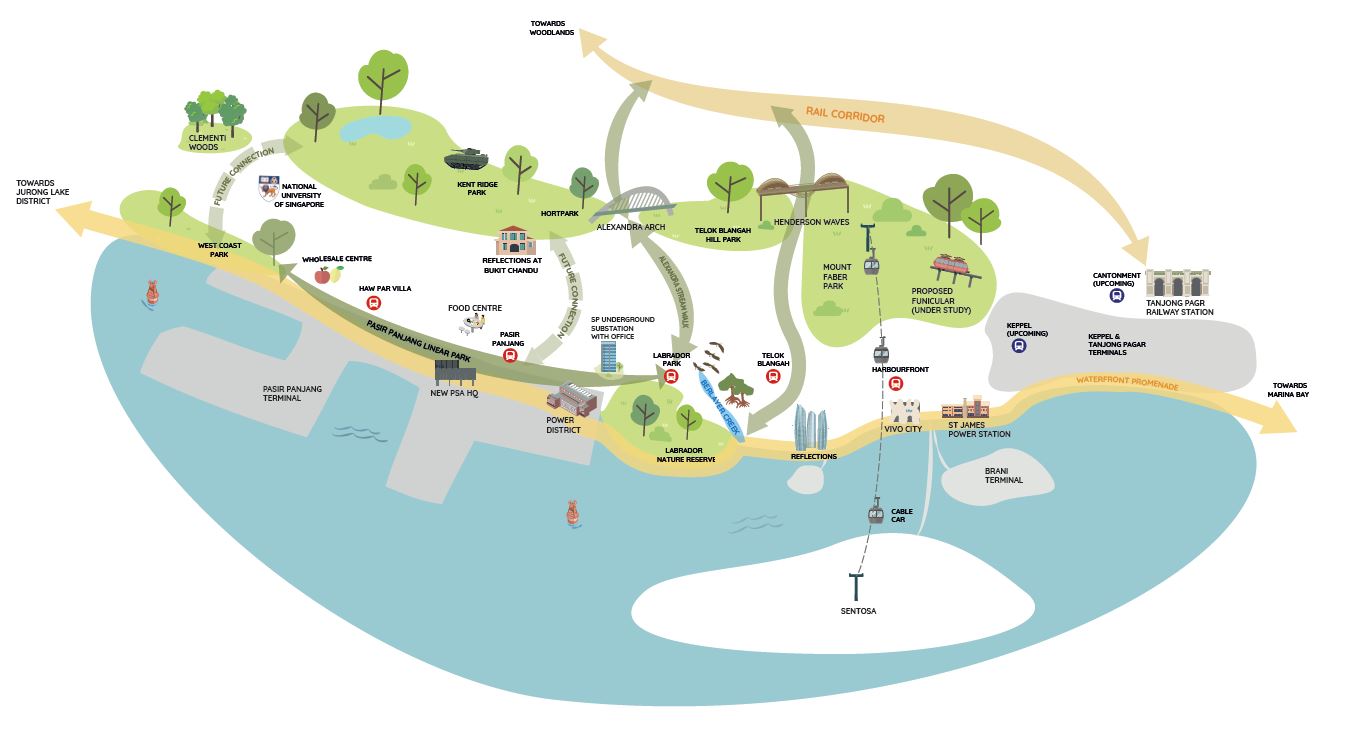 In the future, the Sentosa Gateway will also link the island with the Greater Southern Waterfront (GSW), a major corridor development project that aims to transform Singapore's southern coast.
First announced in 2013, the GSW could prove beneficial for Cape Royale homeowners as well: plans for this redevelopment will see the construction of new commercial nodes and an extension of the Central Business District, thus bringing workplaces (and jobs) closer to home.
Cape Royale unit types and floor plans
At a glance, Cape Royale comprises of 302 units housed in eight blocks – with each individual block being between 17 to 20 storeys high.
In terms of height, this is comparable or higher than other condominium developments on the island, such as The Oceanfront and The Coast, which comprise of 15 storey and 6/8 storey blocks respectively.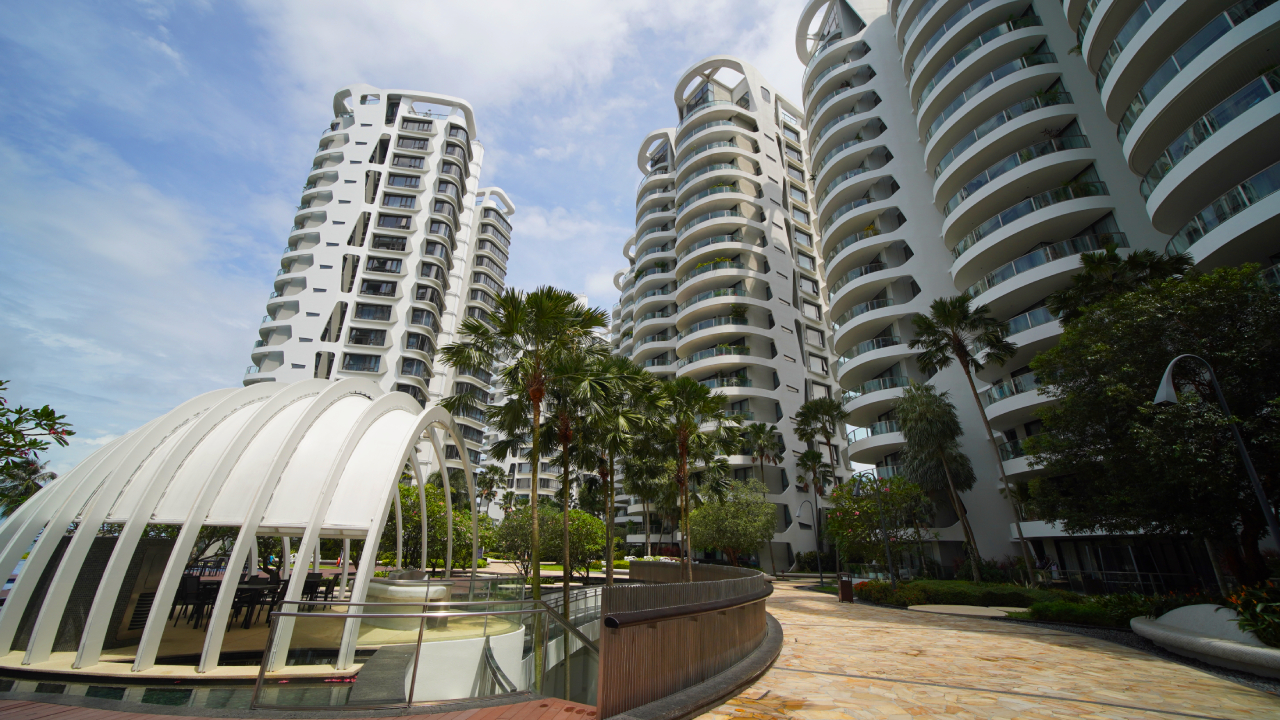 As for unit types available at Cape Royale, they comprise of 3-bedroom, 4-bedroom apartments, and penthouses. However, depending on the block and/or level they are at, each of these unit types have variants with different floor plans, so for brevity's sake, here are the main ones that are up for purchase:
3-Bedder Unit Floor Plans 
Type A1 (3-bedroom, 160 sqm)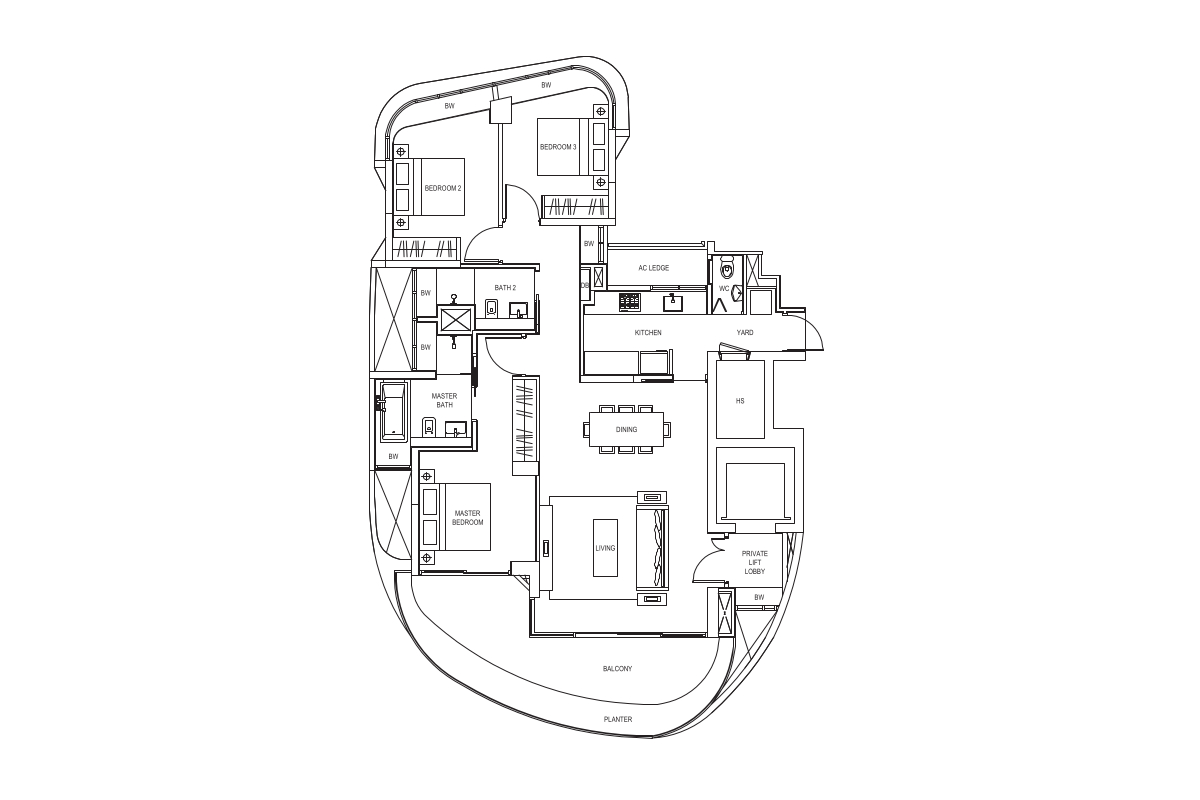 All units at Cape Royale have a minimum of three bedrooms; three-bedders classified as Type A1 measure 160 sqm and are mostly clustered in the second to twelfth floors of block 12.
Due to block 12's position at Cape Royale, owners of Type A1 units will have 1) visibility of the nearby landed estates at Pearl Island and Sandy Island as well as 2) a gorgeous view of the coastline where land meets sea.
In terms of liveability, Type A1 units at Cape Royale will make ideal abodes for families that want privacy within their own homes due to the master and junior bedrooms being some distance away from each other.
Type A2 (3-bedroom, 156 sqm)
Like their Type A1 counterparts, Type A2 units at Cape Royale have a total of three bedrooms, but have a more compact floor size of 156 sqm. They are also the most common unit type at the Cape Royale development, and make up the majority of homes at blocks 6, 7, 10, and 11.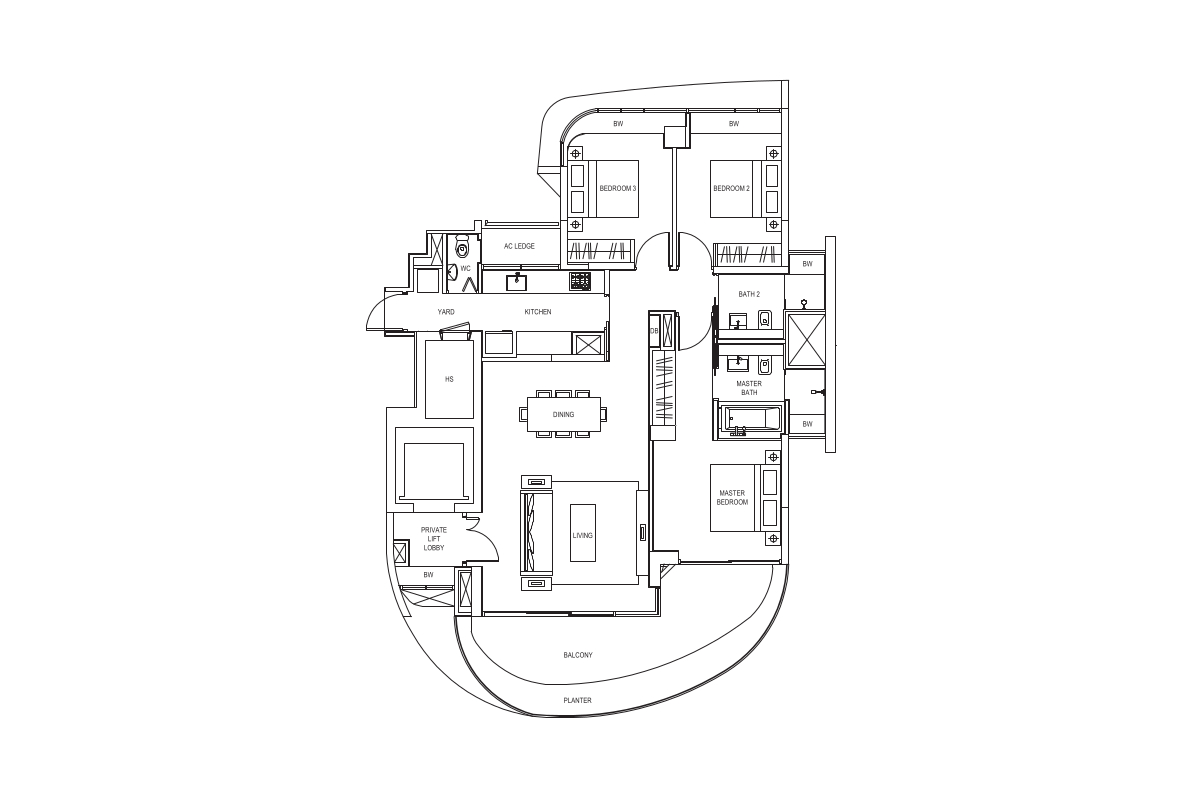 Additionally, one noticeable (but minor) difference between the layouts of Type A1 and A2 Cape Royale apartments are the bathroom positions. In Type A2 units, the master en suite and common bathroom adjoin each other, whereas in Type A1 units, they don't.
4-Bedder Unit Floor Plans 
Type B1 (4-bedroom, 233 sqm)
Type B1 units are 4-bedder homes and they are mostly found in blocks 5 and 17, which are located at diametrically opposite ends of the development. What this means is that Type B1 apartments in block 5 will have a frontal view of the Sentosa Cove Marina, whereas those in block 17 will get a panorama of the South China Sea instead.
Due to their larger floor size and additional junior bedroom, Type B1 homes are more suited to bigger families or those who have a live-in helper. According to the official floor plans, the master en suite in Type B1 apartments are also larger as they are able to accommodate a his-and-her vanity.
Penthouse Unit Floor Plans 
Type P2 (3-bedroom, 315 sqm)
It isn't life at the top of the world, but living in a Type P2 penthouse at Cape Royale is the next best thing if you're residing on Sentosa.
With a total floor size of 315 sqm, these jumbo homes are almost double the size of their three-bedder counterparts, plus they have a second floor that comprises of: a deck/spa pool, two open terraces, as well as a master bedroom with a walk-in wardrobe. And did we mention the million-dollar view too?
Type P4 (4-bedroom, 430 sqm)
While the Type P4 homes at Cape Royale are penthouses too, you'd be remiss to think of them as being the same as their P2 or 4-bedder counterparts. Measuring 430 sqm in total, these luxury homes are the largest and most exclusive properties at the development, with only two units available for purchase.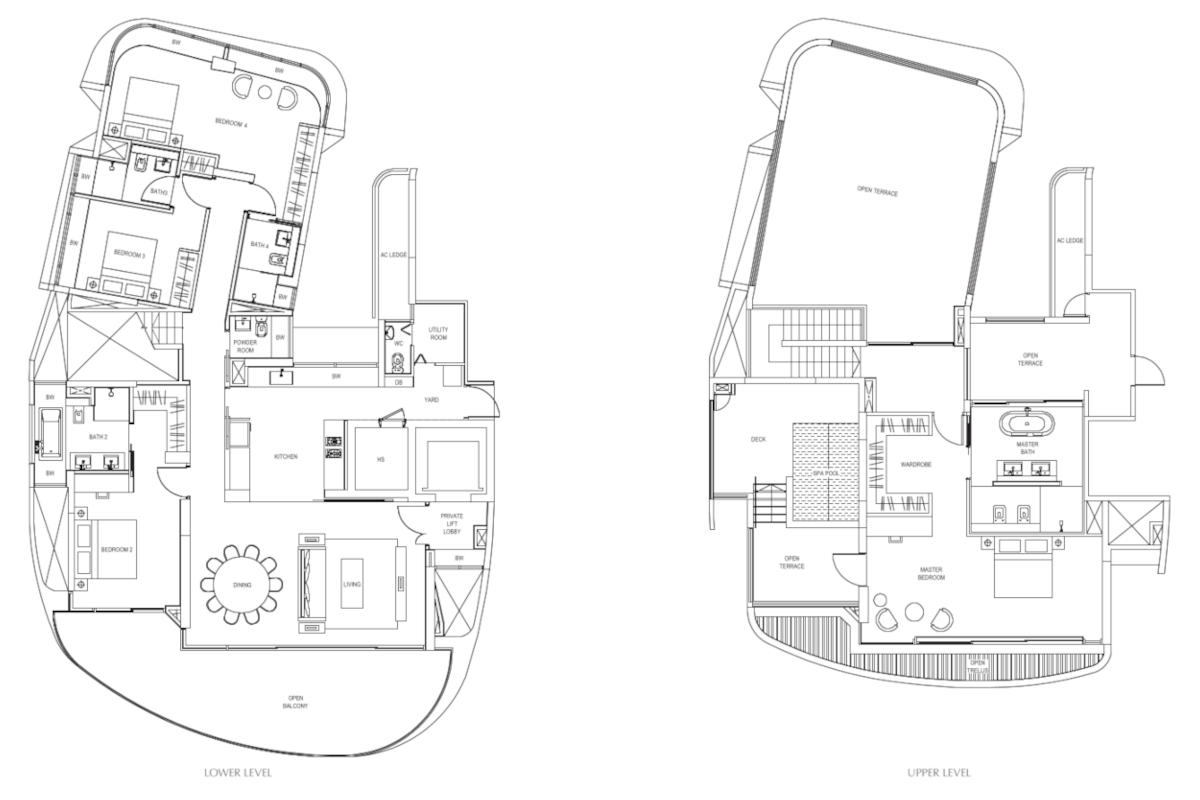 Contributing to the exclusivity of these units are their unique spaces. For instance, two of the junior bedrooms on the lower levels of Type P4 penthouses have an en suite attached (effectively making them 'master' bedrooms in all but name), while the actual master bedroom has direct access to the spa pool as well as a private terrace via a side door.
To sum up
As a whole, Cape Royale is a new launch that well-heeled homebuyers will definitely want to take note of. Full sea views, gorgeous landscaping, and well-appointed interiors await anyone who would like to experience what life on a resort is like 24/7.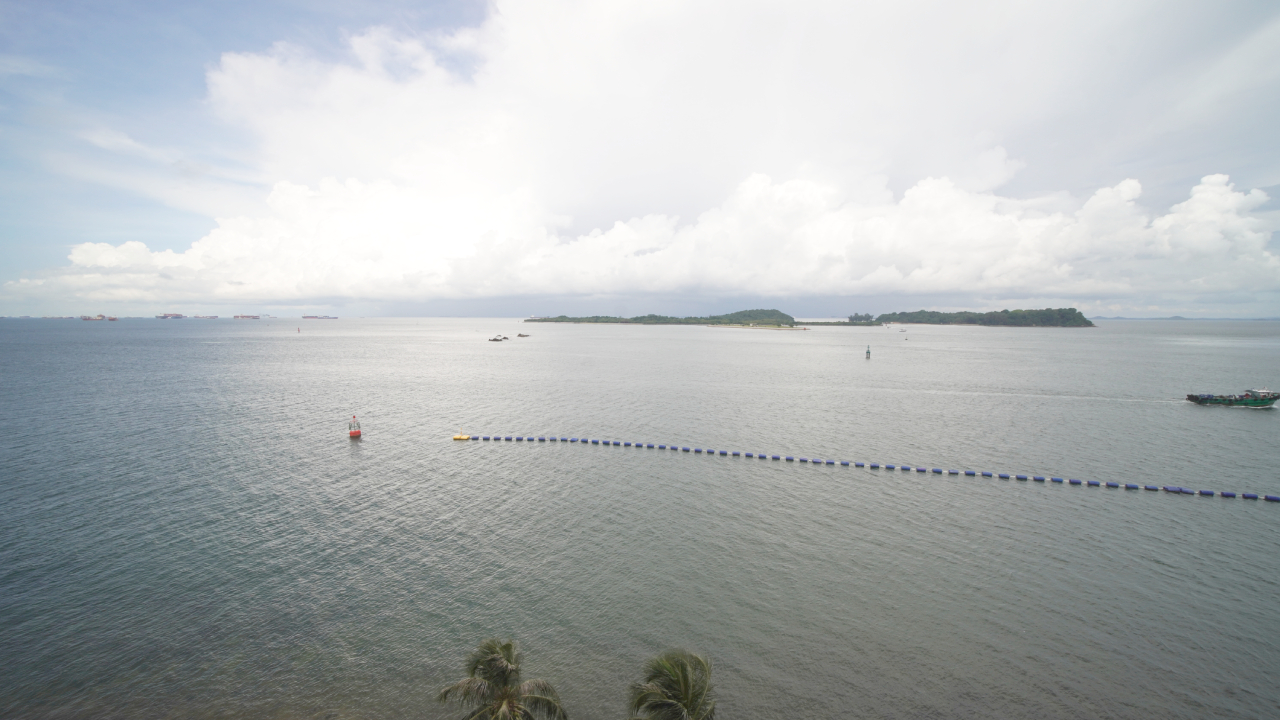 Coupled with Cape Royale's proximity to nearby amenities – such as Harbourfront MRT, VivoCity and Harbourfront Centre – as well as exceptional facilities, including pools with infinity edges, there's a certain wow factor that bodes well for the development's future, both from a liveability and investment perspective.
For an in-depth look at this new condominium launch, including a virtual show flat tour, check out Cape Royale's profile page on ERA Projects!