Those who have been paying attention to recent Government Land Sales (GLS) will be aware that tenders for two sites – namely Dunman Road and Pine Grove – were recently awarded by Urban Redevelopment Authority (URA) to developers on 14 June 2022.
The tender for the Dunman Road site attracted a total of 2 bids, with Sing-Haiyi Jade putting in the winning bid of $1,283,888,998 (or $1,350.50 psf ppr).
On the other hand, the GLS site tender at Pine Grove (Land Parcel A) drew 5 bids. The top bid, which was jointly submitted by UOL Group and Singapore Land Group, amounted to $671,500,800 (or $1,318.27 psf ppr).
Considering the recency of this news, it is still early days to tell what plans both developers have in store for the newest additions to their land banks, but educated guesses can be made about the effects that these purchases might have on the real estate market.
Key characteristics of the Dunman Road GLS site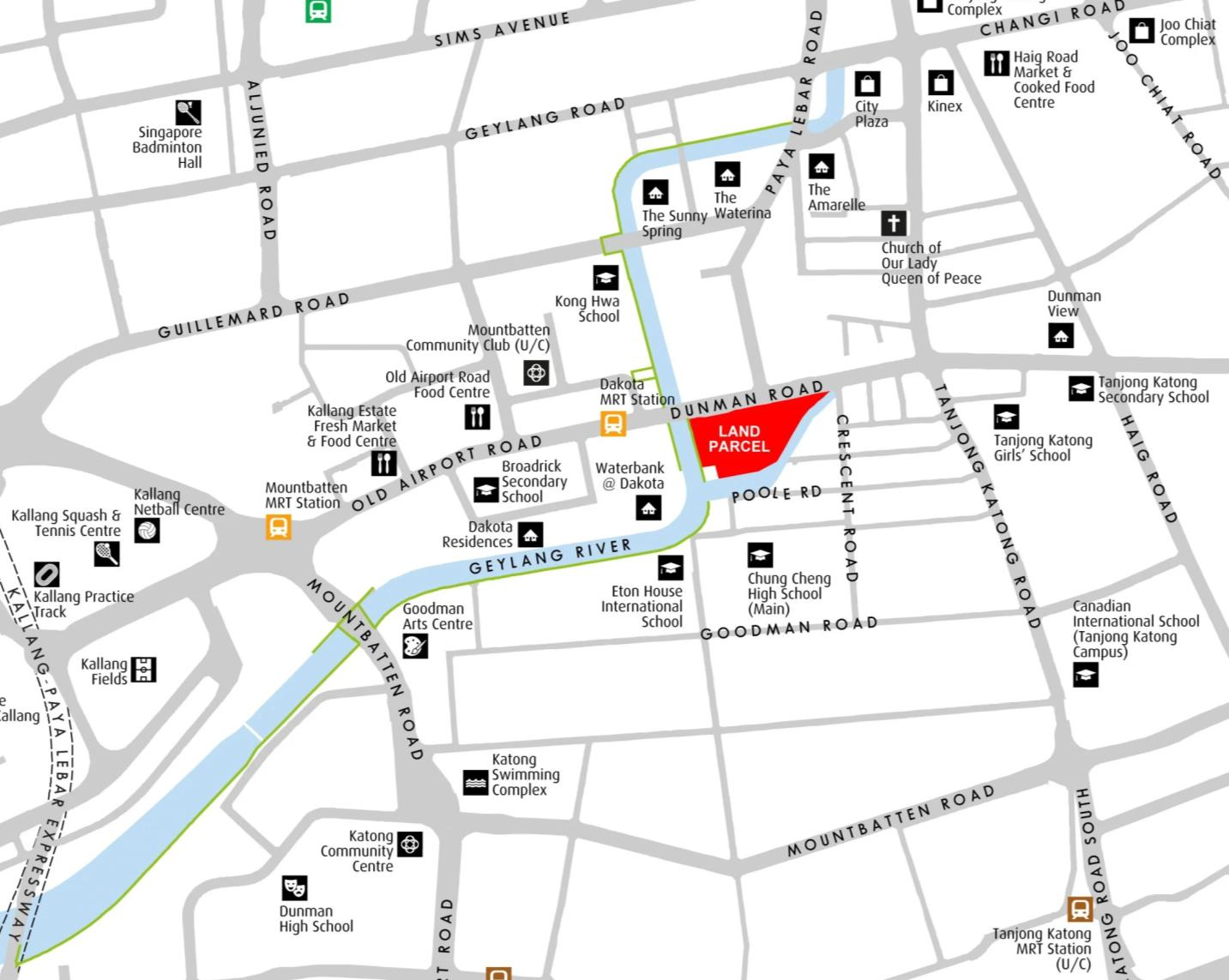 Spanning 25,234.3 sqm, the Dunman Road GLS site is expected to yield about 1,040 residential units; a future condominium development here is also likely to attract strong demand from homebuyers due to its proximity to nearby amenities.
What's appealing about the Dunman Road GLS site:
Near to Dakota MRT station, which is only 100m away.
Close to reputable schools: Chung Cheng High School (Main) and Tanjong Katong Girls School.
Few minutes' walk to Old Airport Road Food Centre as well as Kallang East Fresh Market & Food Centre.
Key characteristics of the Pine Grove GLS site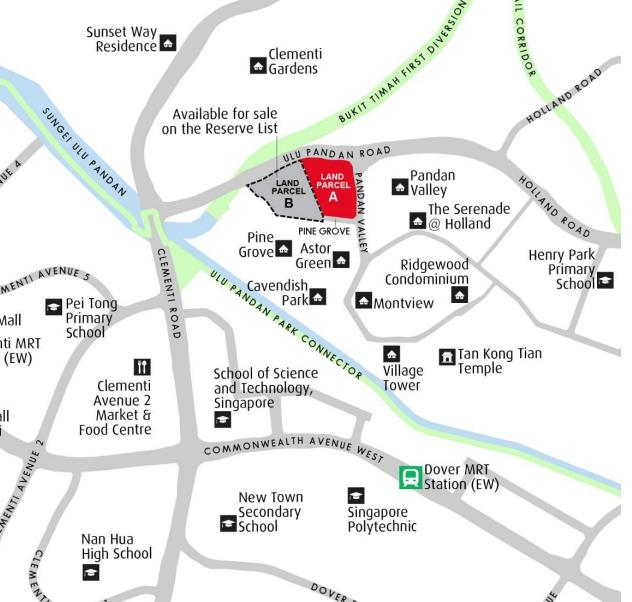 Located along Ulu Pandan Road, the Pine Grove GLS site (Land Parcel A) has an area size of 22,534.7 sqm and it is expected to yield an estimated 520 residential units.
What's appealing about the Pine Grove GLS site:
Within 1 km of Henry Park Primary School.
Short drive away from Dover/Kent Ridge educational cluster, consisting Singapore Polytechnic and NUS.
Within travelling distance of Clementi Avenue 2 Market & Food Centre.
What effects could the Dunman Road and Pine Grove GLS tenders have on the neighbourhood?
1. A possible revival in en bloc interest amongst owners of older condominiums at Pine Grove
Back in 2017, residents at Ridgewood Condo (an older development close to the Pine Grove site) had mulled an en bloc sale, which would have netted apartment owners about $2 million each and townhouse owners about $3 – $4 million.
Likewise, in 2019, owners at Pine Grove – yet another older condominium in the vicinity of the Pine Road GLS site – went up for collective sale with an asking price of $1.86 billion.
Consequently, with the top bid for the Pine Grove GLS site setting a new benchmark land price in the neighbourhood, this could encourage pro-en bloc sale owners to restart their efforts for a collective sale exercise.
2. Homebuyers can expect a benchmark price of $2,200 – $2,400 psf for future condominiums in the area   
The resulting land rates from the two GLS site tenders strongly suggest that the launch prices of future condominiums in the Rest of the Central Region (RCR) could end up varying between $2,200 to $2,400 psf.
Median transacted prices for new condominium projects in the RCR
| | | | | |
| --- | --- | --- | --- | --- |
| Residential Project Name | Road Name | District | No. of units in development | Median price ($psf) |
| CanningHill Piers | Clarke Quay | 6 | 696 | $2,876 |
| Bartley Vue | Jalan Bunga Rampai | 19 | 115 | $1,922 |
| One-North Eden | Slim Barracks Rise | 5 | 165 | $2,012 |
| Liv @MB | Arthur Road | 15 | 298 | $2,402 |
| Piccadilly Grand | Northumberland Road | 8 | 407 | $2,175 |
(All median prices shown are based on transactions of 99-year leasehold condominiums from January to May 2022)
This estimate bears credence when considering recent median transacted prices of new condominium projects in the RCR, which range from $1,922 psf to $2,876 psf.
So, should homebuyers/home sellers keep a watchful eye on the Dunman Road and Pine Road GLS sites? Most definitely because of upcoming developments, including a possible Cross Island Line interchange in Clementi.
For further insights into the GLS sites at Dunman Road and Pine Road, do also check out the latest commentary by the ERA Research & Consultancy Team!